Letters of Note: The loss of you lingers →
lettersofnote: In 1989, 52-year-old Long Island resident Joan Cook Carpenter passed away after succumbing to breast cancer — a battle which she had chosen to keep from her loved ones until her final days. In 1999, a decade after Joan's death, her 29-year-old daughter, Karin, wrote her the following letter.
"Garai described herself as a "bra-burning, building-burning feminist" but said..."
– As if I couldn't love Romola Garai more than I already do, she says all that and more. (via thechosenjuan)
Neil Gaiman: CALLING ALL WRITERS... →
neil-gaiman: Lots of you out there want to be better writers. The Clarion SF Workshop is the oldest and best thing of its kind: 6 Weeks of intensive writing and learning. It's basically boot camp for beginning writers. It's June 23-August 3rd, in two different locations. It's taught by legendary and awesome…
Centre Pompidou Virtuel - Au café →
Rescued From Hurricane Sandy →
http://www.youtube.com/watch?v=J3eQmzw6n3k&feature=... →
Hobbit pub copyright row: Stephen Fry and Ian... →
squeakysquare: "Stephen Fry has confirmed he and Sir Ian McKellen will pay a copyright license fee so a Southampton pub can carry on trading as The Hobbit." perfect humans.
"The only reason people do not know much is because they do not care to know...."
– Stephen Fry (via eatprayknit)
Restoration of the Tiffany Dome →
The People's Palace →
"Dudes. Imagine life here in the US — or indeed, pretty much anywhere in the..."
– John Scalzi tells it like it is. (Go and read the whole essay, then read the comments.)
just testing again
checking to see if tumblr is connecting to FB and TW  but here's a pretty pic of a 'murmuration of starlings'
Letters of Note: I like words →
Wonderful letter….
Marilynn Richardson: The Doonesbury Comic Strip Republicans Don't Want You To See: The Wednesday Edition Original Facebook Status: http://www.facebook.com/home.php?#!/profile.php?id=100000383959808&v=wall&story_fbid=350207125018688 Sent via TweetDeck (www.tweetdeck.com)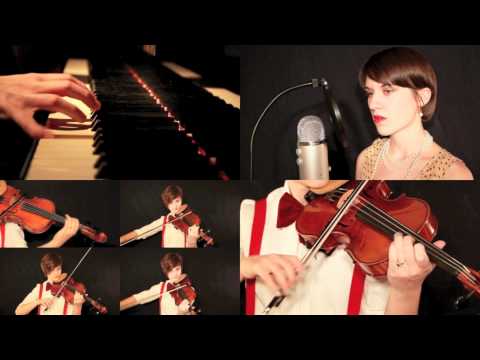 Art Endures, Capitalism Degenerates: The Evolving... →
On Being Blog: Creed →
beingblog: by Shebana Coelho, guest contributor On a morning, sharp with winter, fresh with cold, I rise and walk on mesa paths, red with longing-mine, red with loving-mine. In slivers of air, here and there, smells of sage come and go. But their memory always lingers. Bluejays dart through…
"Without the public libraries, serious writers, unfashionable serious writers..."
– May Sarton (via theparisreview)
1 tag